Cooperation Partners
The following DLR institutes are involved in the A.H.E.A.D. project:
Robotic and Mechatronic (RM)                               Armin Wedler (Projekt Manager)
Communication und Navigation (KN)                     Armin Dammann
Fernerkundungsdatenzentrum (DFD)                    Konstanze Lechner
Verkehrssystemtechnik (TS)
Project partners:
Project sponsor:
DLR e.V.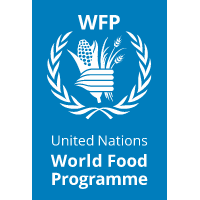 WFP Incubator Munich:
The innovation accelerator of the United Nations World Food Program (WFP) procures, supports and scales highly effective innovations to achieve "Zero Hunger." Based in Munich, Germany, we offer WFP employees, entrepreneurs and start-ups funding, practical support and access to the worldwide activities of the WFP. Through the innovation accelerator, the WFP is leveraging unprecedented advances in digital innovation – such as mobile technology, artificial intelligence, big data, and blockchain – and new business models to transform the way we serve vulnerable communities around the world On the innovative legacy of the WFP, the innovation accelerator was launched in 2015 to test new solutions and scale promising innovations to combat hunger. In just four years we have supported more than 60 projects around the world, with 11 innovations expected to reach 1.4 million people by 2019. The WFP innovation accelerator is sponsored by the Federal Ministry for Economic Cooperation, the Federal Foreign Office, the Bavarian State Ministry for Food, Agriculture and Forestry, the Dutch government and the Luxembourg government, USAIDGovt. generously supported. A team of around 50 passionate people work for the Innovation Acceleator to achieve zero hunger by 2030.The Global Fleet Unit supports global operations by providing fleet services, trucks and staff for country offices in areas where there is insufficient local transport capacity there, on a cost recovery basis. In addition, the unit has examined innovative solutions to ensure the operational continuity of the deliveries of goods by its trucks in complex conditions.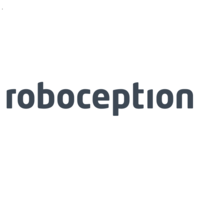 Roboception GmbH (RC) was founded in 2015 as a spin-off from the Institute for Robotics and Mechatronics of the German Aerospace Center (DLR) and develops novel solutions for navigation, real-time perception and manipulation for robots. Object localization and recognition, scene analysis and robotic manipulation complete the portfolio. The model-based solutions are combined with learning processes and user-friendly user interfaces so that their setup and operation do not require any expertise. Roboception has already successfully launched the rc_visard, a stereo-based 3D sensor with onboard GPU, and offers onboard software modules mainly in the field of logistics and industrial automation. Roboception is a partner in national and European funding projects such as THOMAS, RoPHa and RoMaFo. Roboception currently has 18 employees and an annual turnover of € 5 million (2018).
SENSODRIVE is a spin-off of the German Aerospace Center, which was founded in 2003 from the Institute for Robotics and Mechatronics. The basic structure of SENSODRIVE is designed on the one hand for innovation and creativity, on the other hand for quality, reliability and economy. And so the young, committed team is growing more and more, as is the number of well-known customers. The need for individually developed and adapted drive solutions is immense, especially in the automotive and medical technology sectors. The product range is also constantly evolving. In addition to its leading role in drive technology, SENSODRIVE is known for its state-of-the-art force feedback products. From the very beginning, numerous development contracts for new mechatronic concepts have been part of our successful day-to-day work. With almost 40 employees, SENSODRIVE is based in Wessling next to the DLR campus and can be regarded as the world's leading provider of torque-controlled robot drive concepts and services in this area. https://www.sensodrive.de/index_e.php
Die Blickfeld GmbH, a start-up from Munich, which has experienced strong growth since it was founded in 2017, currently employs around 100 people. Of these, over 50% are in the area of ​​R&D: Engineers and experienced specialists with proven expertise in the areas of optics, electronics, MEMS / microsystem technology, control technology and software, among others. Blickfeld has a small in-house production facility including corresponding clean rooms as well as various test options, e.g. climatic chamber, shaker etc. As a start-up, Blickfeld has been generating sales since 2018 and has so far achieved a cumulative mid-single-digit million amount in sales. Blickfeld has strong industry and venture capital investors

, such as Continental, Fluxunit (Osram), UVC Partners und BayernKapital.

https://www.blickfeld.com/

 
VDI/VDE-IT: VDI / VDE Innovation + Technik GmbH (VDI / VDE-IT for short) is a project management company as well as a service and consulting company for various federal and state ministries, the European Commission as well as finance and industry, especially for small and medium-sized companies . The focus is on social and technical challenges such as digitization, demographic change, human-technology interaction, electromobility, electronics, health, education and questions of innovation policy. and the Verband der Elektrotechnik Elektronik Informationstechnik e. V. (VDE).